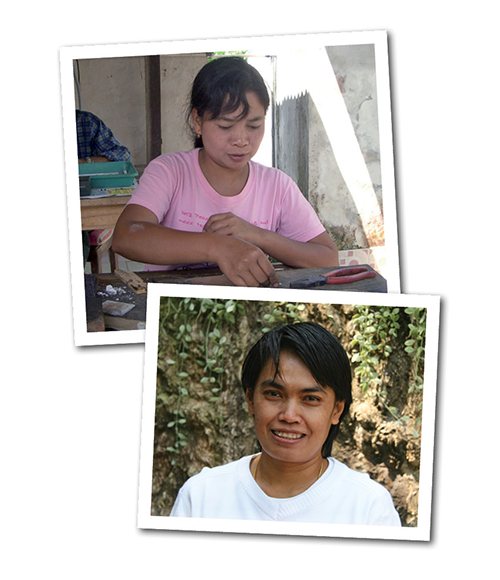 I am inspired every day by the strong, visionary women Jolica has the privilege to partner with. Talented, hard working women who are committed to creating beautiful pieces, improving their families' lives and uplifting their communities. Wearing…buying…giving one of their beautiful scarves or pieces of jewelry on International Women's Day, March 8th, is a wonderful way to celebrate their strengths and acknowledge their struggles.
Jolica's product line includes stunning sterling jewelry pieces designed and created by Karyawati, one of Indonesia's few female silversmiths. Karyawati has developed her own Fair Trade workshop, providing a better life for her family and fair employment for women in her community. Watch a video about Karyawati.
Pui, another talented Jolica designer, has established a successful Fair Trade weaving cooperative in rural Thailand. Sensually soft and of contemporary design, her hand woven silk scarves are a beautiful and practical addition to any wardrobe. Pui uses her co-op's success to improve local artisans' lives. Watch a video about Pui.
I am honoured to be working with these talented artisans and with Jolica's team of Gift Consultants. By working together these women support their families, their communities and each other. They are indeed worthy of celebration.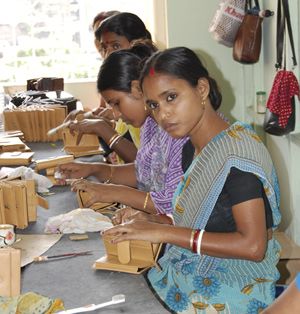 Just as many of us began our most intense shopping weeks of the year, news broke about a garment factory fire in Bangladesh. One hundred and twelve workers died because they could not escape. A week later we heard that $3 million worth of knock-offs, including toys stuffed with dog fur, were discovered here in Canada. We were collectively appalled and disgusted. How could our retailers buy products made by people working in such poor conditions? How could they try to sell us products that are potentially dangerous?
Will we just wring our hands, say that something should be done, and then continue making our shopping decisions according to price & brand names?
If we make our consumer decisions based on brand names and price, why would retailers spend time and money on work that is anything but as cheap as possible? Why would they prioritize ethical trade practices and hold people in their chain of production accountable?
Every time we make a purchase we are supporting that retailer and its trade practices. Our outrage alone will not inspire change.  Only our consumer decisions have that power.
Fair Trade is ineffective if it is only supported in theory — it needs sales.
It is possible, even easy, to find great products that were produced ethically. Fair Trade jewelry and personal accessories, clothing, home furnishings, flowers, sports balls, coffee, and food products can be found on-line, at home sales, community events, and in shops across the country.
Christmas really can be about spreading peace on earth and goodwill toward mankind.
— Ingrid Heinrichs Pauls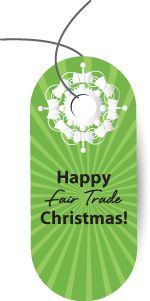 As you plan your gift giving this holiday season, consider gifts that give back to communities. Your gift giving can be a catalyst for change!
Fair Trade shopping is fun and it feels good
Fair Trade shopping is easy: online, home parties, community events and stores
Fair Trade shopping is guilt free because it's sweat shop free
Fair Trade gifts are available for every budget
Because Fair Trade gifts are special, they are ideal for special people
Fair Trade gifts are perfect for people who have everything
Fair Trade makes it easy to buy for the people you don't know very well
Fair Trade gifts exemplify  'Peace on Earth and Good Will Towards Humankind'
Fair Trade gifts are unique – the receiver is unlikely to get multiples
Fair Trade gifts are memorable, which makes you memorable too